Contact us
Report Fake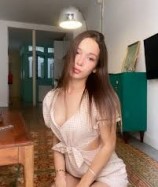 Age : 30
✴️ Dear visitors, we are ESCORT DIRECTORY (an advertising platform) not escort agency.
✴️ If you want to book girl is necesary to contact her directly in her Advert on our website.
✴️ We don´t arrange meetings between the girls and clients! We are ESCORT DIRECTORY website.
✴️ Fill this form for any support
✴️ Please fill in this form to Remove profile requests and mention profile Link.
✴️ Also you can Email directly to us on info@1-escorts.com - we will be more than happy to help you.
✴️ Report Fake Profile here